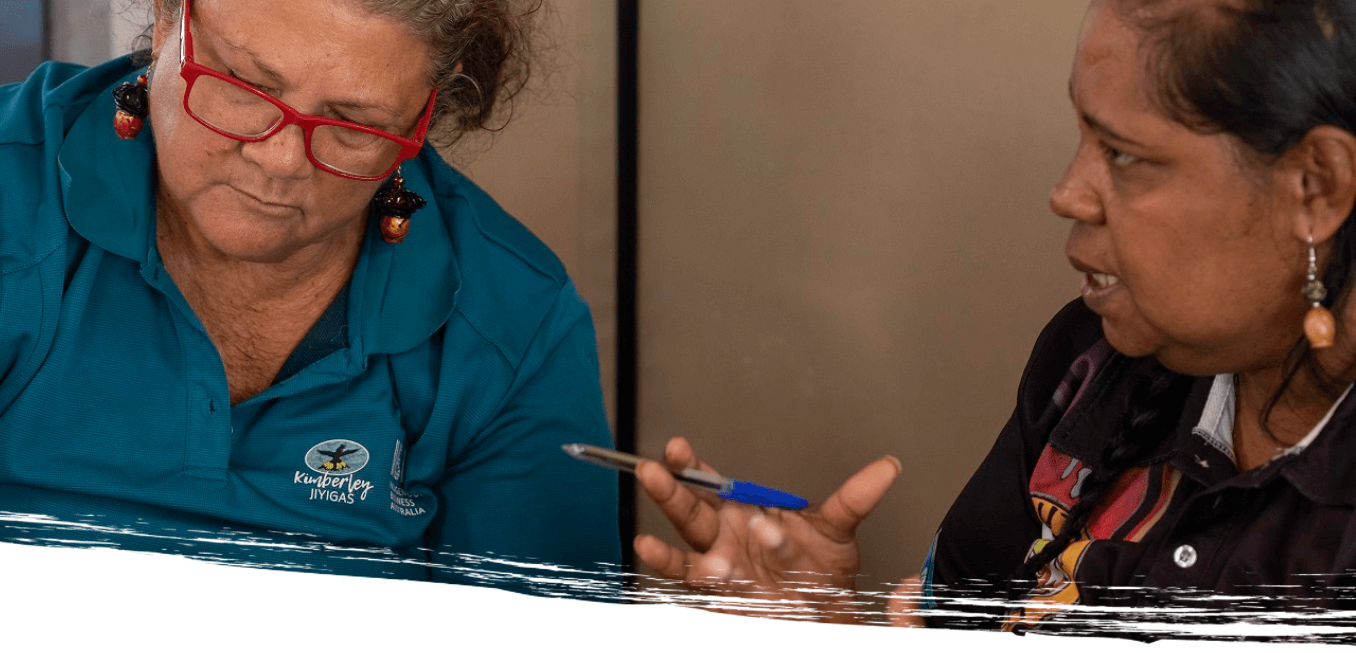 The Maganda Makers Business Club is an initiative that has been established to empower Kimberley Indigenous Women to build wealth through business. 
The Maganda Makers Business Club sits under the umbrella of Kimberley Jiyigas: www.kimberleybirds.com.au; a movement of Kimberley Indigenous women united in their passion to lead and speak in order to influence social change within their communities, region and nation. 
The Maganda Makers Business Club has four core ACTIVITY categories: 
Community + Networking

Tools + Resources 

Events

Ventures 
CAPACITY TO NAVIGATE THROUGH | CAPACITY TO MOVE BEYOND
The activities of the Club are designed to unlock your capacity as a Kimberley indigenous businesswoman to navigate through personal challenges and setbacks, such as addressing trauma trails; along with unleashing your capability and potential to move beyond a nano/micro business to a wealth-generating business.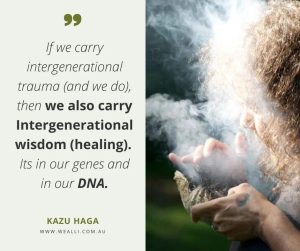 A business that has moved from an aspiring idea into start-up mode, and from there … 
A business that is emerging and gradually growing stronger, generating wealth that can be used for GOOD: wealth for you personally, your household, your family, and the communities that you are a part of. 
The Maganda Makers Business Club is for Kimberley Indigenous Women who are aspiring, emerging and growing as women in business.
Whether you have just a seed idea or you have been in business for more than 10 years this Club is YOUR PLACE: a safe place where you will be nurtured, championed and supported as a Ngaringga or Wiyi in Business.  
The Club acknowledges that trauma (historical, intergenerational and current) may impact on your ability to operate your business successfully and sustainably. As such, the Club embeds trauma-informed care and practice in its activities; in other words the Club promotes a culture of SAFETY, EMPOWERMENT AND HEALING.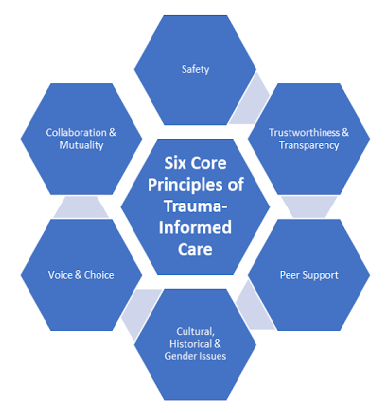 Eating the Elephants in the room one bite at a time… 
At the Maganda Makers Business Club, we speak about the 'elephants in the room', which is used as a metaphor for the challenges and barriers that Kimberley Indigenous Women in Business have recognised can hinder both their business aspirations and the progress, success and sustainability of their business journey.  
The Club's mandate is to nurture, champion and support you to grow strong in business enabling you to 'navigate through' and 'move beyond,' so that you can more successfully and sustainably generate wealth through your business.  
Some of the common elephants in the room are…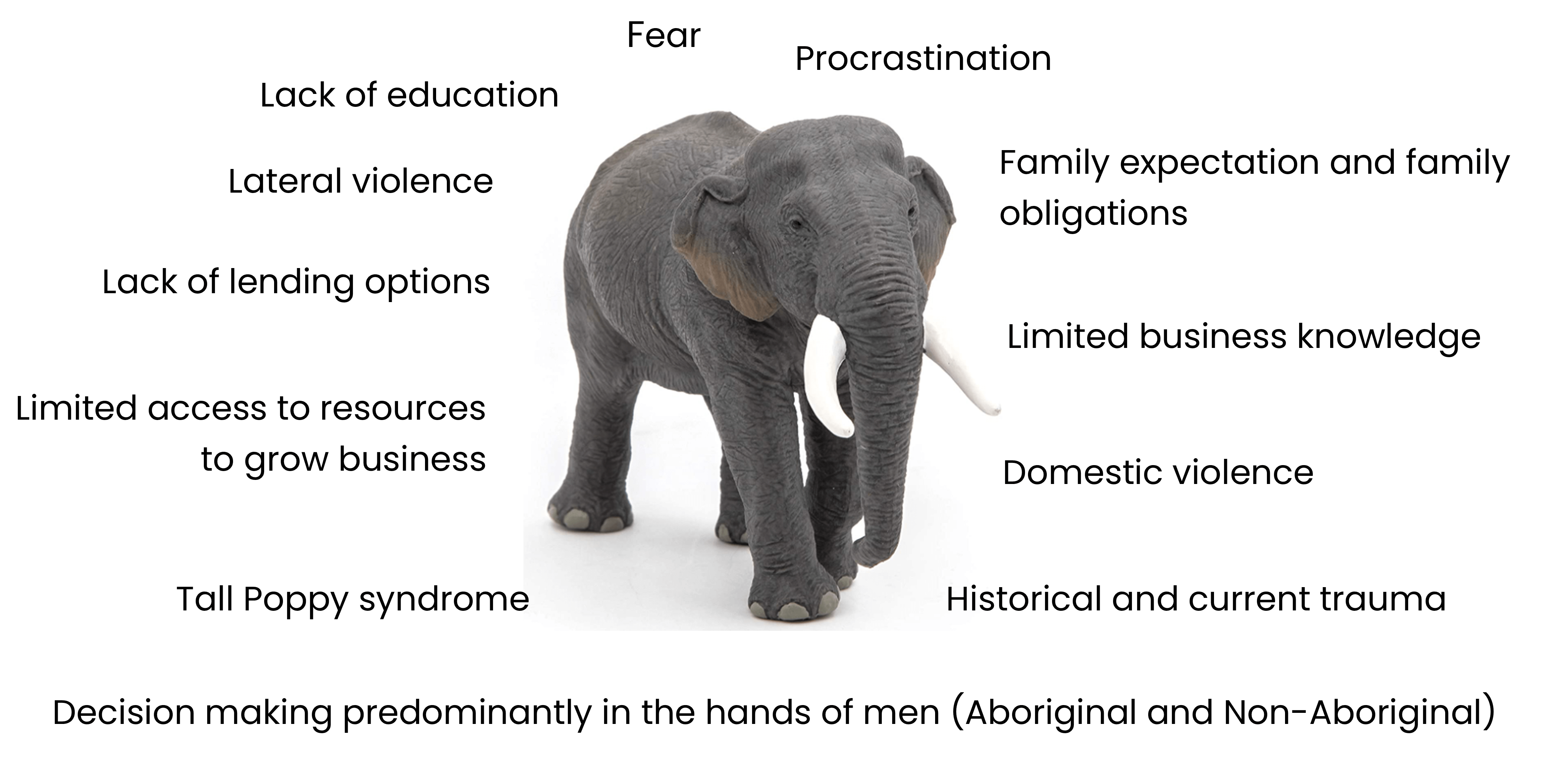 What other 'elephants' do you face as a Kimberley Indigenous Woman in Business? 
We want to hear from you; your advice and experience when it comes to navigating through and moving beyond the 'elephants in the room.' Email haylee@magandamakers.business.
Desmond Tutu once wisely said that "there is only one way to eat an elephant: a bite at a time."
The Maganda Makers Business Club is COMMITTED to empowering you, through its activities (Community + Networking, Tools + Resources, Events and Ventures) to "eat the elephants in the room – one bite at time."


Unleashing Kimberley Indigenous women's economic empowerment for self-determination.
A Kimberley Indigenous Women's led grassroots initiative nurturing, championing and supporting Kimberley Indigenous Women in Business (aspiring, emerging, established and growing).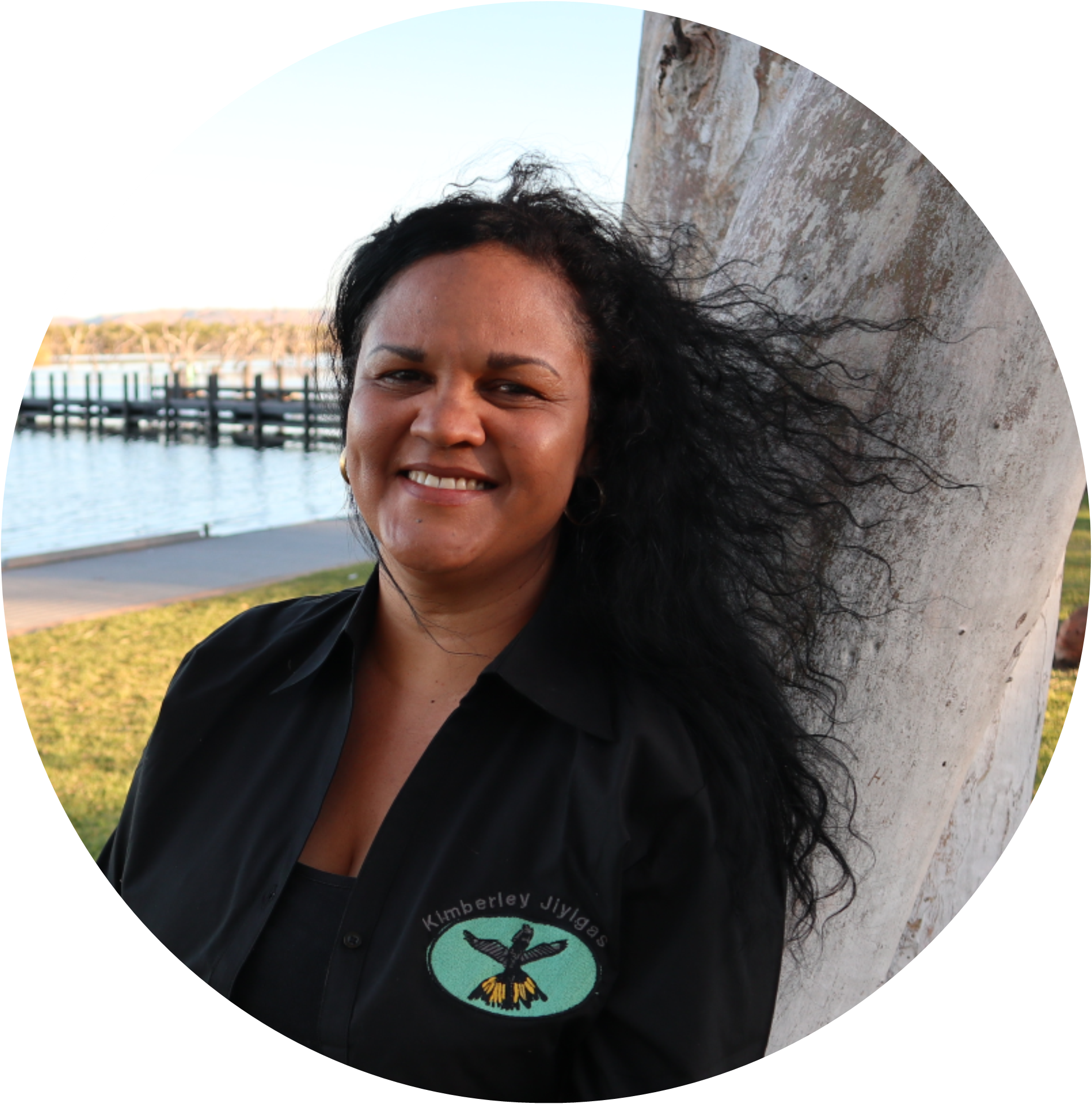 Natasha Short
Maganda Makers Business Club Captain and Managing Director of Kimberley Jiyigas
Phone // 0409 156 756 
Maganda Makers Community App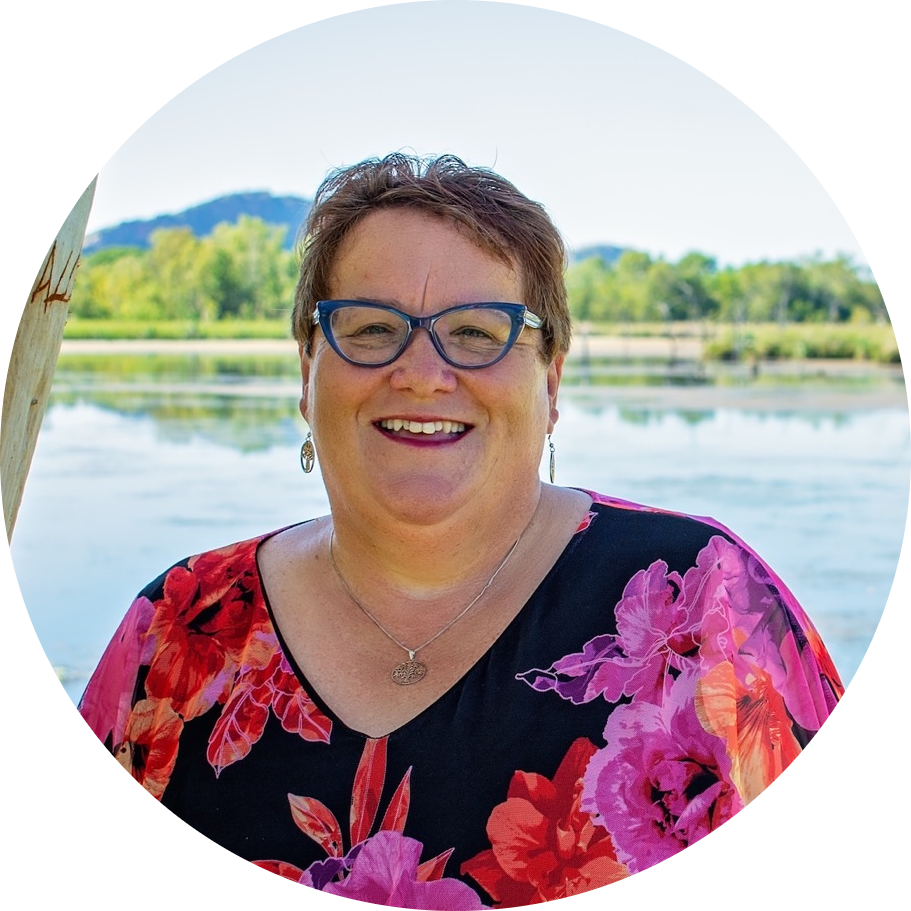 Maree Cutler-Naroba
Maganda Makers Business Club Manager and Business Coach
Phone // 0488 077 034 
Contact a Business Builder Navigator
Sign up to receive our newsletter
Sign up to receive our newsletter