STARTING A BUSINESS
Starting a Business can be tricky, but not when you have the right tools and resources to help you. XERO have put out a great infographic that helps you with 6 steps to take action on, to help you turn your business idea into reality.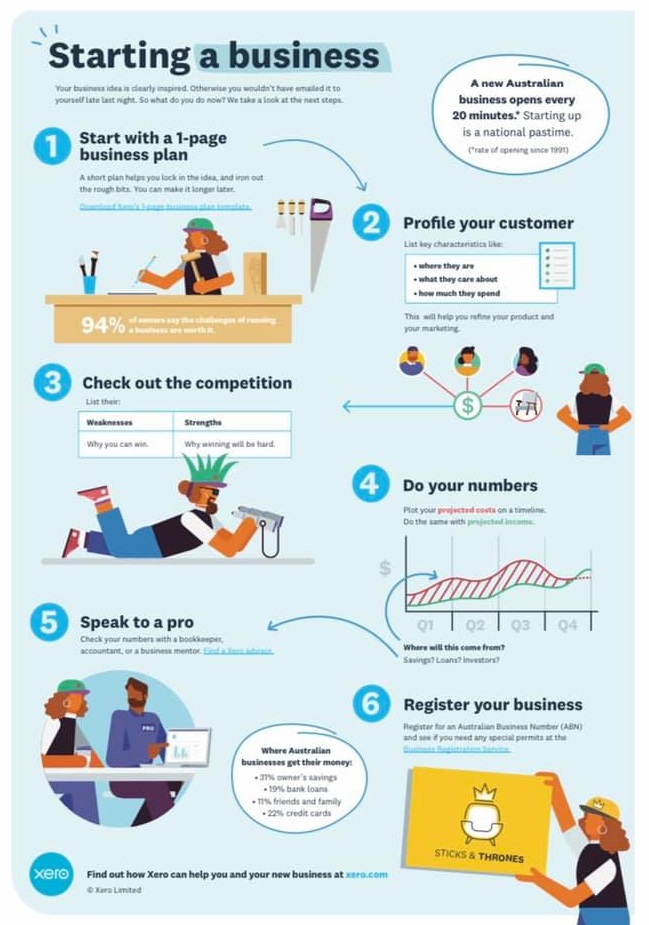 ONE PAGE BUSINESS PLAN
We also found a useful One-page Business Plan that will help you get your business idea put down on paper.
Try this great free resource from Xero: https://bit.ly/3BofULa